---
It is a comprehensive benefits package designed to support the Watanabe blade owner's every cutting need.
Watanabe Blade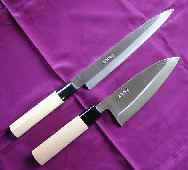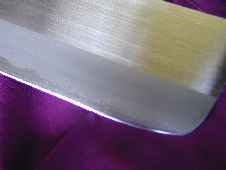 Here's what Watanabe blade warranty means to you:



No matter that you used or not, we will exchange an inferior merchandise.


Watanabe blade will replace or service, after inspection, at its cost, all Watanabe blade knives or parts which fail to give satisfactory service when returned to a Watanabe blade. The customer is responsible for prepaying any transportation charges connected with service under this Warranty.




Resharpening service


After using a long time, when the blade edge is dull, we are going to resharpen again and again. You need to pay the resharpening cost and the round of shipping.


If the handle is broken, we are going to change it. I will quoate the cost.

We no longer sell to distributors.
The only place you can purchase our blades is now directly through us.
This allows us to pass the savings onto you, our customers.

No part of Anko should be thrown away!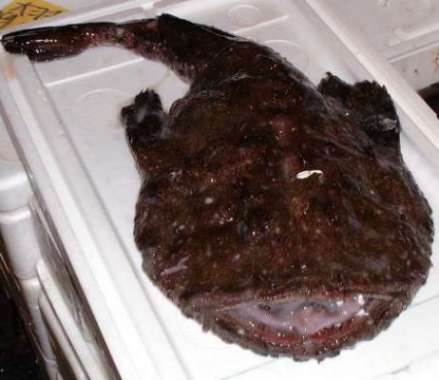 Anko fish is an anglerfish in English. The anglerfish meat, served hot with vegetables in a pot, is Japanese gourmet cuisine in winter. You are able to eat most of this fish's parts. They are called "7 tools", which is the liver, the fins, the ovary, the meats, the stomach, the gills and the skin. You shouldn't even throw away the bones. You can get good soup stock from them. It is well known in Japan that you don't throw away any parts of the Anko fish.


By the way, do you know our free re-sharpening system? We re-sharpen Watanabe knives any time and every time for free. (However, we will charge for shipping.) If our home customers use this service about once a year, they could use a Watanabe knife for more than 40 years. For example, the 300mm blade of a big Gyuto knife will become a 120mm blade of a petite knife after several decades of re-sharpening many times. The old knife is still active in the kitchen! Our knives are so practical! When people use and enjoy our knives as a friend in their kitchen, I get a lot of pleasure.


Normally, the relationship between the knife makers and buyers finishes once the product has been sold. But at Watanabe Blade this is not the case. We start our relationship with buyers after selling. It is said that a Watanabe knife is like Anko. There is nothing of the knife you should throw away!

Shinichi Watanabe
Watanabe Blade
---
Copyright (C) Watanabe Blade. All Rights Reserved.