Makiri knives
For fishery and out door!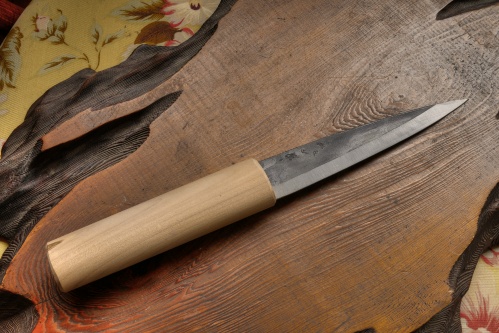 Fishery men like these knives. They use the knives for their every cutting works. For example, cutting Tunas, cods, mackerels, jacks and some other fishes. You can use for cutting chickens also. And Some people use for hunting works and camping works as a utility knife.Makiri knives have many hammer marks. It means hand made and strong edge.
White steel, Kurouchi surface.
#1 Sabasaki

130mm blade long, 2.2mm thick, 24mm wide, 245mm total long.
Extra picture A
Shin's comment
Price:

JPY6,000

In stock