Kiita and Tamagoiro stones. Yellow and egg color stones.
Watch my dream collections!!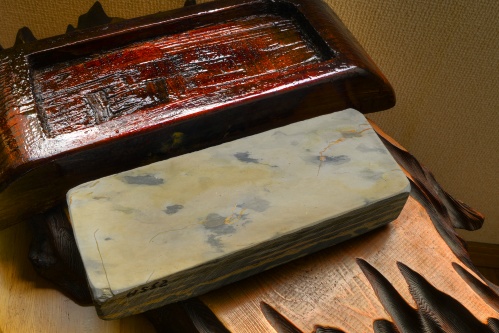 I like Kiita and Tamagoiro stones. Because they are high quality. This page is like my hobby corner. Enjoy!
Ki means yellow. Ita is plate. Tamago means egg. Iro is color. Tamagoiro is lighter yellow than Kiita. To judge them is difficult, because they are natural color and so variety. There are brown, khaki, orange, lighter and darker. Also the hardnesses are so variety.
If you'd like to use the stone for finishing razor, you may choice the stone more than 40HSD with Nagura stone.