Coarse and medium fine natural stones 8
The rough and medium fine grit of natural stone!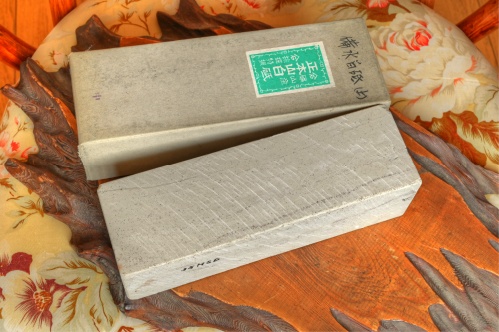 First of all, if you want to save sharpening time, you should choice synthetic stone AI #1000. You can reach your targeting blade shape reasonably with the aggressive shaping power. Please check the essay on the synthetic stone page. The reason is why medium fine natural water stones are disappeared from the market today.
But if you want beautiful foggy Jigane surface or miracle results like the sharpness and the edge retention, you may select medium fine natural stones. Most of these mines are already closed. So they are very rare stones. Each natural stones are very unique properties. You can use some stones for removing deep scratches of your finest quality knife, some stones are very good for sharpness at practical uses of pro kitchen. Please ask me anything.