---
Kurouchi Kogama!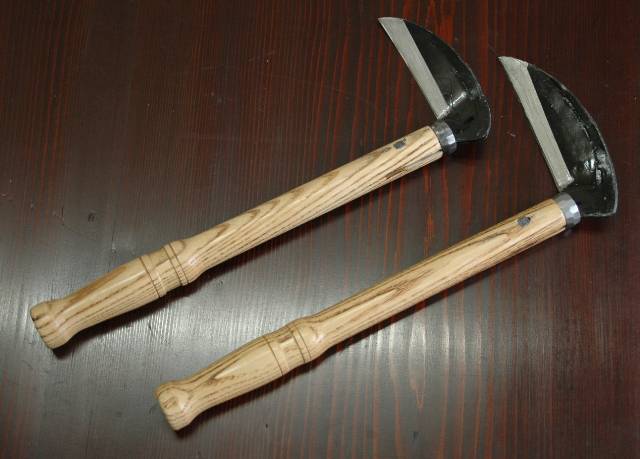 Kurouchi Kogama by Shinichi Watanabe
Click the photo!
They are Japanese traditional hand forged sickles. The blade is sharp and strong, designed for rough weed cutting in your garden or on the farm. It is graced with the traditional burnt Tamo wood handle, hand forged hilt and traditional Japanese peg.

Japanese traditional peg.

Kurouchi Kogama


#1 Blade:105mm, Total length:300mm, Width:33mm Thickness:3mm JPY4,000 In stock

#2 Blade:120mm, Total length:300mm, Width:34mm Thickness:4mm JPY4,600 SOLD OUT


Shipping your charge (Shipped Internationally)



---
Copyright (C) Watanabe Blade. All Rights Reserved.